This is a book we love to use in our Christmas Around the World celebrations when we talk about England, where the tradition of Christmas cards began.
Book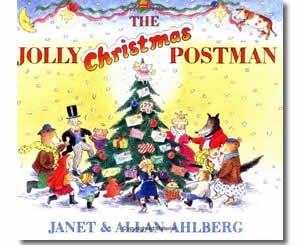 In
The Jolly Christmas Postman
, the Postman is out on his bicycle delivering Christmas cards. First stop Baby Bear who receives a card from Goldilocks. Next a "hazardous board game" card from Mr. Wolf for Red Riding Hood. Then a jigsaw puzzle is delivered to Humpty Dumpty in the hospital. On the Postman continues until his last stop where he delivers many children's letters to the home of Santa and Mrs. Claus. And what a treat, they have a postcard for the Postman himself! The illustrations are charming and your kids are sure to love the large postcards and letters that come out of the envelopes throughout the book. The rhyming text makes for an especially enjoyable read-aloud.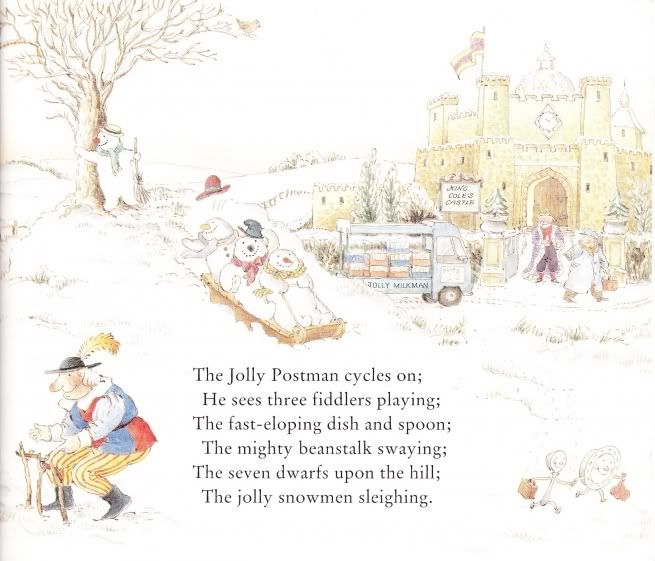 Activity
Let your little ones send out some Christmas cards or postcards of their own to some special loved ones. They could easily design one themselves or use one of the free printable ones from
here
.